CURRENT:
This is the last week of the show I put together of five amazing artists, so come on by! Gallery hours: Tues-Thurs 2-6pm and this weekend,
Saturday & Sunday Nov 13/14, from 12-4pm.More info.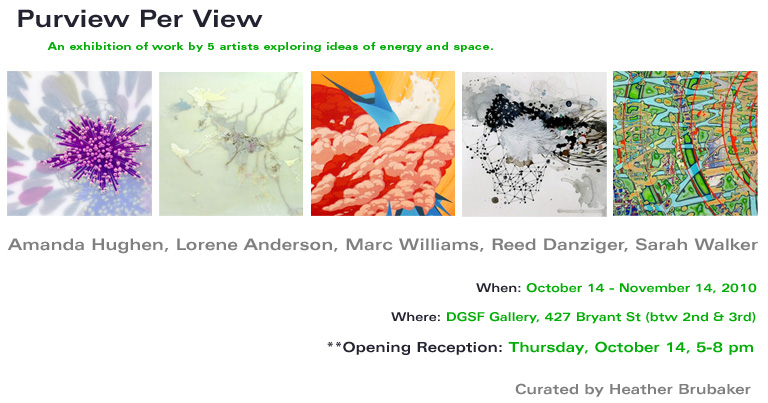 UPCOMING:
Giant Value is back! — Playing Cafe Du Nord, Wednesday, November 17, 2010. With One F and Cash Pony. Show starts at 9pm,
GV plays second. $10 Cover.
Also, I'll be playing violin and keyboard with We Is Shore Dedicated at The Hemlock on December 23.
ONGOING:
Check out some of my recent postings on EcoSalon, a site about green and sustainability issues.

Also, find recipes and food stories on my food blog, Gotta Eat!
COMMUNITY:
And a few links to my online community.
PREVIOUSLY:
10/10/10 - Giant Value/Featherweights feat. Dena Sharp at the Rite Spot.